Experience the most thorough House cleaning SW9 Brixton can offer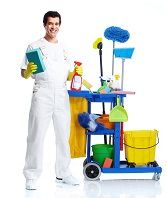 For many families nowadays it is normal to have both the parents of the home working. With the high price of living these days, if you are looking for some of life's luxuries, like private schools for the kids and luxury cars to drive, it is necessary to have two incomes. For many families this is the norm and they are happy doing it. The only problem such families encounter is that they do not get the time to clean their house themselves so they have to Cleaners Brixton on 020 3397 8379 and ask us to do the best SW9 house cleaning Brixton can offer for them.

Although there are weekends to do some cleaning, it is not practical as they have other more important things to see to while they have some free time. This means that they have to be out doing other things over the weekends instead of getting the time to clean, in which case they often employ the services of our Brixton home cleaning SW2 experts to do the work for them.

Our Brixton home cleaning company SW9 will offer our services to clean your house for you while you are away. You can also choose to be there while we are busy, but most often you will have more pertinent things to see to. We are a large company that was established many years ago. We have many years of experience and can offer a service that is the best in the business. Our friendly staff are all professionally trained in the business of cleaning and know what to do when it comes to performing the perfect job, every time you call 020 3397 8379 .
You Deserve the Best Cleaners in Brixton

Should you be looking into getting in a Brixton cleaning service for you once a week, we will be more than happy to be of service. We would just have to sit down and discuss what it is that you will need done. We will endeavor to clean your house for you once a week and also clean all the windows of the house once a month.

Our Brixton house cleaning service teams will come in and perform all the cleaning duties SW2 in the house. We provide all the equipment and cleaning materials as well as the cleaning chemicals. All our products are eco friendly and our staff are very environmentally aware. Our Brixton cleaning teams like to arrive early in the morning so as to get an early start to the day in order to get the job done so that you still have some free time for the rest of the day over the weekend.



Our Brixton cleaning experts are all trained to clean everything when it comes to a household. We will clean from the kitchen through to the bathrooms of the house. We are specially trained when it comes to cleaning the entertainment center in the lounge where there is a lot of technical equipment involved. The television will be cleaned using special liquid for such static removal. Get the best, by calling 020 3397 8379 now.
An Extensive Range of Cleaning Services Anyone in SW9 Can Afford


When it comes to cleaning the leather lounge suit you can rest assured that we will perform the best job. Our Brixton SW9 house cleaning professionals only use the best when it comes to specialty fabrics and will use our soap and conditioner in order to clean the suite perfectly. We have a lot of experience when it comes to leather suites.

When calling Cleaners Brixton on 020 3397 8379 , you can rest assured, by knowing that the best house cleaning SW2 Brixton experts will clean your windows once a month as arranged and you can be sure that we will do a brilliant job of them. Once again, only the best cleaning chemicals are used and your windows will seem brand new and clear for you to see through. We know that you are receiving the best service possible and trust that if you become aware of anyone else needing such perfect service that you will highly recommend us.
Save
Save
Save
Save
Save