Brixton SW9 End of Tenancy Cleaning experts SW2 are of rather vital importance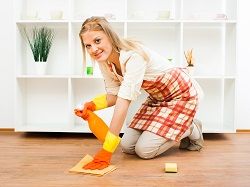 Landlords all know how difficult it is to suddenly have their tenants vacate a property; leaving a huge mess for these property owners to deal with. Often times the disarray is so severe that the only solution is to call in professional cleaners for assistance. Brixton end of tenancy cleaning involves specific procedures and techniques that are used by us to ensure that your entire building is completely spotless. There will be no trace that a previous tenant had even vacated the premises which means that you will not loose valuable rental income due to your apartment being inhabitable. As we know, often times these cleaning jobs crop up suddenly, we always have a team of highly skilled Brixton end of tenancy cleaning experts on standby. Our teams can be mobilized within minutes of Cleaners Brixton receiving your call on 020 3397 8379 for help and we arrive with all the necessary bells and whistles to get the job done proficiently.

Every single member of our Brixton cleaning service team knows exactly what role they play in the clean up process and do not waste precious time first discussing what needs to be done. Experience in this type of cleaning has made us very efficient in what we do; additionally you will have the advantage of not having to lift a single finger; except to make that all important call. When it comes to removing grime and dirt simply wiping over with a rag is not good enough and quite frankly frowned upon by our professional cleaners. Getting the best just needs a call to 020 3397 8379 .
End of Tenancy Cleaning in Brixton, SW9 Need Not Be a Bother – Hire Our Cleaners Today!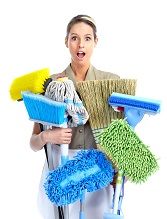 As the best end of tenancy cleaners Brixton has, we believe that each room needs to be systematically cleared of any rubble and then we bring in our industrial strength vacuums to rid the areas of dust and any other unwanted grit. After suctioning every section of the room our SW2 cleaning service cleaners start washing down walls, windows, floors and every other surface with top quality anti-bacterial detergents.


But, ast the top cleaners Brixton can offer, we must stipulate that we do not only deal with the property owners themselves; if you are a tenant and know that you will be vacating your current property on a specific date, then you are more than welcome to call on us as well. This is especially beneficial for any tenants who need to get a key deposit refund; which is normally based on what condition the vacated property is left in.
The End of Tenancy Cleaning Services in SW9 You Can't Afford to Miss Out On

Plus, your landlord will be so thrilled that if you were to ask them for a referral it would no doubt be very positive, after our home cleaning SW2 service. Nine times out of ten the leasing of properties involves careful planning and where these rentals are a person's main form of income, it is vital that the properties are always presentable, so call us on 020 3397 8379 now.

In fact, in Brixton, having a pristinely clean property to show potential tenants will go a long way in making sure that you attract good tenants. To be quite honest any person that would be happy to pay to live in an unclean apartment is not a tenant worth taking on. So make sure that you are able to capture the attention of tenants that will take pride in where and how they live, thanks to the best Brixton end of tenancy cleaning provider. Additionally, you may even be able to increase your rental amounts due to the fact that your property will look and feel like a high end property. If creating a demand for your properties is what you aim to do then calling Cleaners Brixton on 020 3397 8379 and using our professional cleaning firm that offers end of tenancy cleaning is definitely a service worth looking into.
Save
Save
Save